Apathy Adventures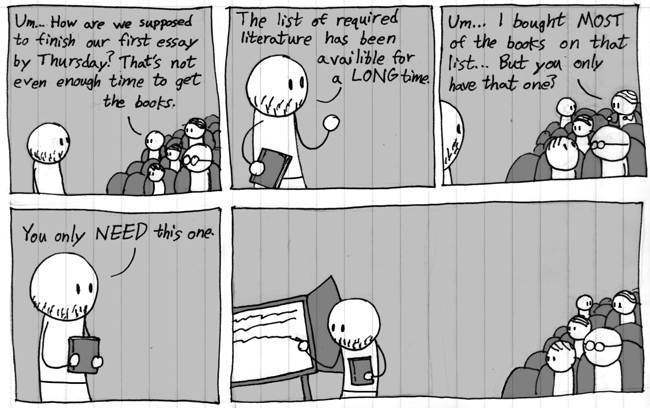 REQUIRED READING
This happened on the first day of a course called something like "Reflections Concerning Moving Picture Production."
Hopefully I managed to capture the irony of the moment where the teacher first tells us that we should have gotten a bunch of books, and then that we don't need most of them.
DUDE. THAT IS THE REASON WE DON'T GET BOOKS BEFORE A COURSE STARTS.
I am going to (try to) put up a new Apathy Adventure comic every Thursday for a while. These will probably mostly be short journal-type things like this one.
Thursday, February 5th 2009